The United States has been witnessing a rising trend in the number of people struck by the grasp of the Meningococcal Disease (MD). Recently, the Virginia Department of Health (VDH) shared that 27 cases of the disease have been identified in eastern, central, and southwest Virginia since June 2022. Out of the total number of infections, five people have died as a result of the complications associated with MD.
As per a study conducted by the Meningitis Research Foundation (MRF), 85.3% of MD-related deaths occur within 24 hours of diagnosis, and the remaining deaths occur within 30 days of diagnosis. The study stated, 'Overall about one person out of every 10 who catch the disease dies of it.
Even India has seen outbreaks of MD, as reported in a study by researchers from Pfizer Limited, which stated, 'The disease remains endemic in India, with major outbreaks reported in Delhi (2005-08), Meghalaya (2008-09), and Tripura (2009) over the last 25 years.' This proves that MD is prevalent in India, yet remains highly underestimated and under-reported.
This deadly spread of MD demands an increased level of awareness, for which, the team of OnlyMyHealth spoke to Dr Hari Kishan Boorugu, Consultant Physician & Diabetologist, Yashoda Hospitals, Hyderabad.
Understanding Meningococcal Disease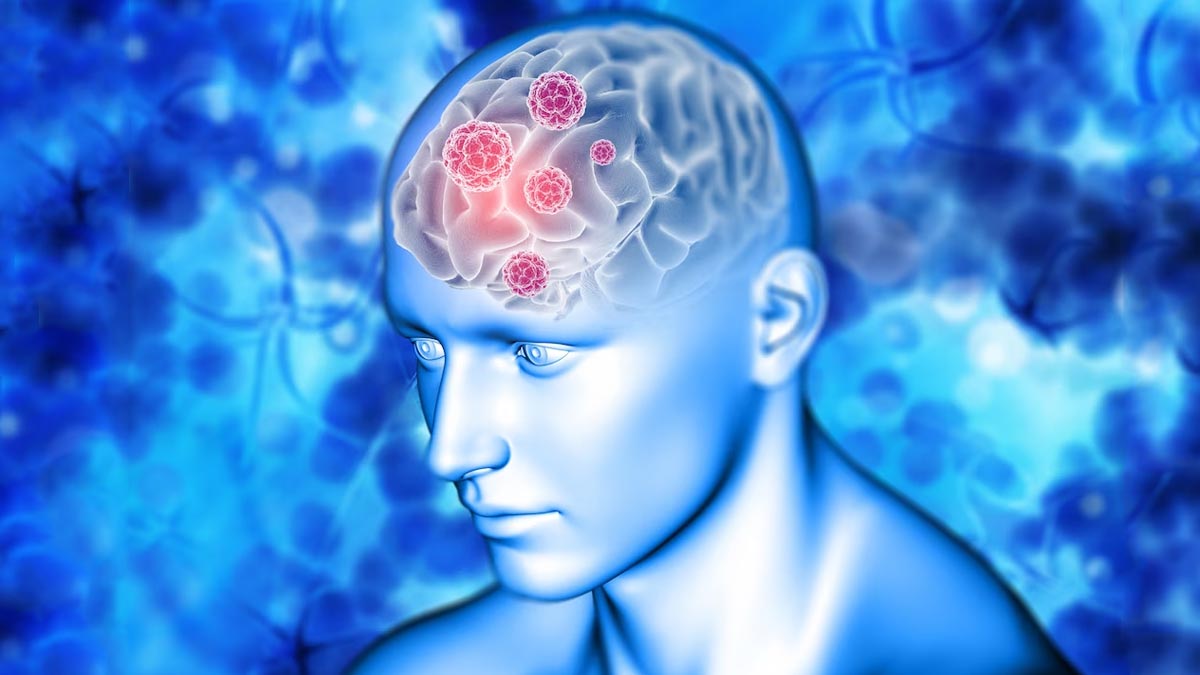 Meningococcal disease is a rare but serious illness that can affect people of all ages. "Meningococcal disease is caused by a bacteria called Neisseria meningitides. It is a human-specific bacterium that spreads through the exchange of respiratory and throat secretions and travels via the bloodstream to the brain. Patients can become severely ill and die despite treatment at times," informed Dr Boorugu. Highlighting some of the symptoms and eventualities of MD, he listed:
Meningitis or infection in the brain
High fever
Severe headache
Stiff neck
Nausea and vomiting
Sensitivity to light
Confusion
Skin Rash
Shock
Multiple organ damage
Death
Dr Boorugu added, "MD can occur occasionally or in epidemics. Close contact with an infected patient is a high-risk factor of acquiring the infection, and drives this breakout of MD from time to time."
Prevention And Treatment Of Meningococcal Disease
Dr Boorugu highlighted, "Prompt diagnosis and timely antibiotic treatment is of paramount importance in order to reduce morbidity and mortality." The efficacy of this advice is supported by MRF's advice. Further highlighting the significance of timely diagnosis, he added, "There is often a delay in the diagnosis of MD which can be deadly. Some of the reasons for this delay are patients exhibiting symptoms that are nonspecific and point to many diseases, the symptoms are discarded due to lack of awareness and concern for potentially serious underlying issues, and delay in seeking the treatment."
These comments are enough to establish the reasons to fastrack the awareness of the common public on what to look out for and how to prevent this bacterial disease. Starting with the risk factors, Dr Boorugu listed:
Even though no one is safe from catching MD, adolescents and young adults are at a slightly higher risk.
People living in close quarters, like college students living in dormitories or military personnel in barracks, have a slightly elevated risk.
People with HIV and other immune deficiencies or those without a spleen are at a higher risk.
Visiting areas with high rates of MD can increase the risk.
Meningococcal Disease Prevention
Like most pathogenic diseases, MD also spreads from person to person. Fortunately, a vaccine against this disease is available. In fact, most of the people who succumbed to the disease in Virginia had not been vaccinated for MD. Listing the precautions everyone should follow, especially those who lie among the high-risk group, Dr Boorugu shared:
Droplet precautions like wearing a mask and hand hygiene should be followed to reduce the risk of transmission.
Cover your mouth and nose when coughing or sneezing to prevent the spread of germs.
Keep your immunity levels up by maintaining a healthy lifestyle.
Vaccines are available to protect against several types of meningococcal bacteria.
Severe infection can be prevented by vaccination and by giving medicines to those who came in close contact with an infected person in the last 24 hours.
In conclusion, being aware of MD is of utmost importance to equip yourself with the power of knowledge and the right tools to prevent this rare but devastating bacterial infection. If you are travelling to a part of the world where the chances of catching a meningococcal infection are high, then you need to be extra careful. Every new place has its own set of pathogens to which you would be susceptible. In the midst of this pathogenic cocktail, catching the MD infection could be deadly. So, understanding the symptoms and risk factors is crucial as it will enable early diagnosis and treatment. Vaccination remains the most effective way to protect yourself and your loved ones from this serious infection. So stay informed and stay safe!