Climate change is slowly creeping up on the masses, the dire repercussions of which have been ringing alarm bells across the globe. At the recent United Nations (UN) General Assembly held in New York, Vanessa Kerry, WHO's special envoy for climate change and health said, "Make no mistake, it is the use of fossil fuels that is driving climate change that is killing us."
This cautionary announcement follows the recent Air Quality Life Index (AQLI) 2023, released by the Energy Policy Institute, University of Chicago, that revealed the shocking fact that an average Indian's life expectancy will be shortened by 5.3 years if the consistent exposure to toxic air is maintained
Climate Change Is Killing Us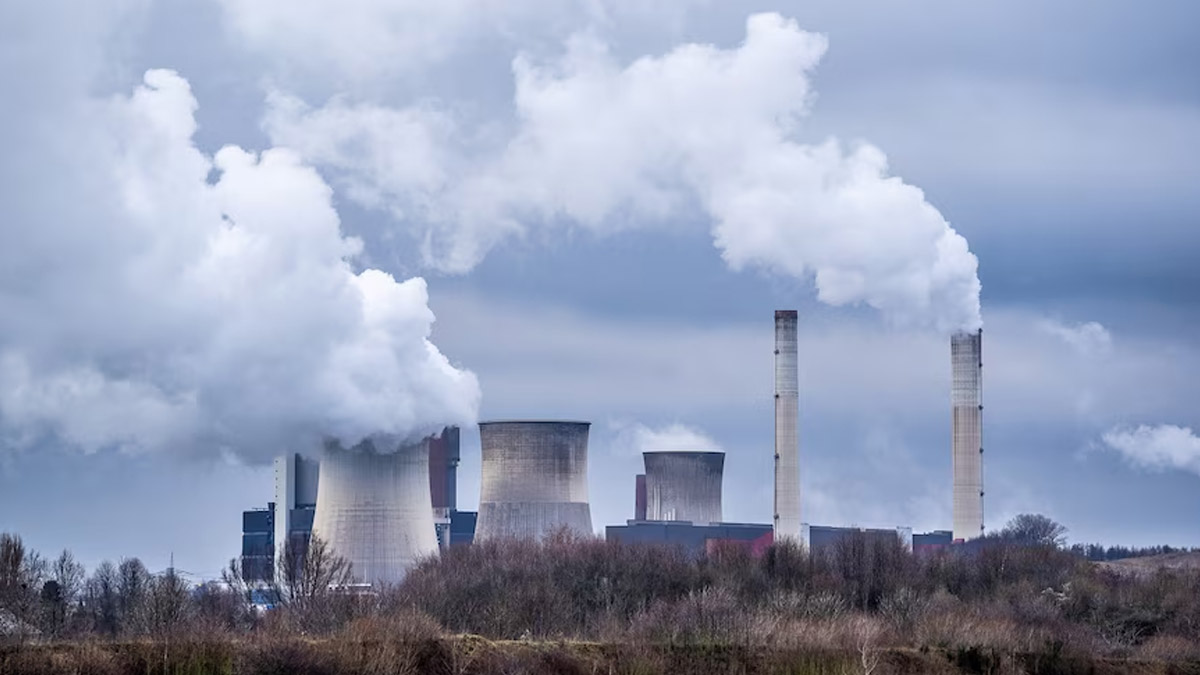 The UN General Assembly called climate change a public health crisis and called for better training, research, and resilience measures to fight the wrath of nature that is jilted at mankind's ingratitude towards it. Laying out their Sustainable Development Goals (SDGs) for 2030, the assembly included combating climate change and improving public health as the key aims.
This intervention by the UN couldn't come earlier as the World Health Organisation (WHO) revealed that a whopping 250,000 people are projected to die each year due to climate change, out of which one in four deaths can be chalked up to 'preventable environmental causes'. Keeping this in mind, the general assembly advocated that climate change needs to be taken seriously as rising temperatures, extreme weather conditions, toxic air pollution, wildfires, and polluted and adultered water and food supplies not only lead to lost lives but also exacerbate infectious and non-communicable diseases.
Following suit, the UN Climate Summit- COP28, scheduled for late November in Dubai, will see an entire day dedicated to health for the first time since the advent of the summit. In a statement, Sultan al-Jaber, Oil Executive And UAE Chair, COP28 said, "The connection between health and climate change is evident, yet it has not been a specific focus of the COP process - until now. This must change!"
Also Read: Delhiites Can Lose 11.9 Years Of Their Life, Thanks To The Deadly Clutch Of Air Pollution: Study
Climate Change Affecting Poverty And Women's Rights
The experts present at the UN General Assembly offered another dire consequence of ignoring climate change as a serious public health concern. They warned that climate change-driven issues are undermining other important SDGs cutting poverty and promoting women's rights. The World Bank forecasted that almost 132 million people will slip into poverty by 2030 as a direct result of climate-related health disorders. They also predicted that close to 1.2 billion people will succumb to poverty by 2050, if these environmental conditions are not reversed.
As increasing pollution brings along a plethora of diseases, it is bound to have detrimental effects on the lives of those who assume the recesses of our society, especially in terms of financial and gendered disparity. At the assembly, Pascal Barollier, Chief Engagement and Information Officer, Gavi highlighted how the rising heat is skyrocketing the incidence of vector-borne diseases, as well as yellow fever in poverty-stricken Africa.
Also Read: Impact Of Climate Change & Pollution On Children's Health
Calling for additional research on the link between climate change and health, he said "It's good to have strong narratives about the link between climate and health, but if we cannot measure the impact, it will be harder to justify investments." he said. Moreover, the recent rise in dengue fever in South Asia, and the spread of the West Nile virus in West Africa and Europe are also being chalked up to climate changes, as it is a consequence of the rise in average temperatures in these continents.
These recent talks about climate change do offer a ray of hope though. As more and more intervention by the medical community into the matter of climate and pollution takes place, the conversation around climate change could be driven at an efficacious and accelerated speed. Recent projections by WHO and AQLI enlighten how nothing less is sufficient when talking about climate change. The threats to public health posed by extremely unbearable climate fluctuations are only worsening, and it is high time for the world to focus on solutions that extend beyond meagre efforts or emergency care of adverse symptoms.